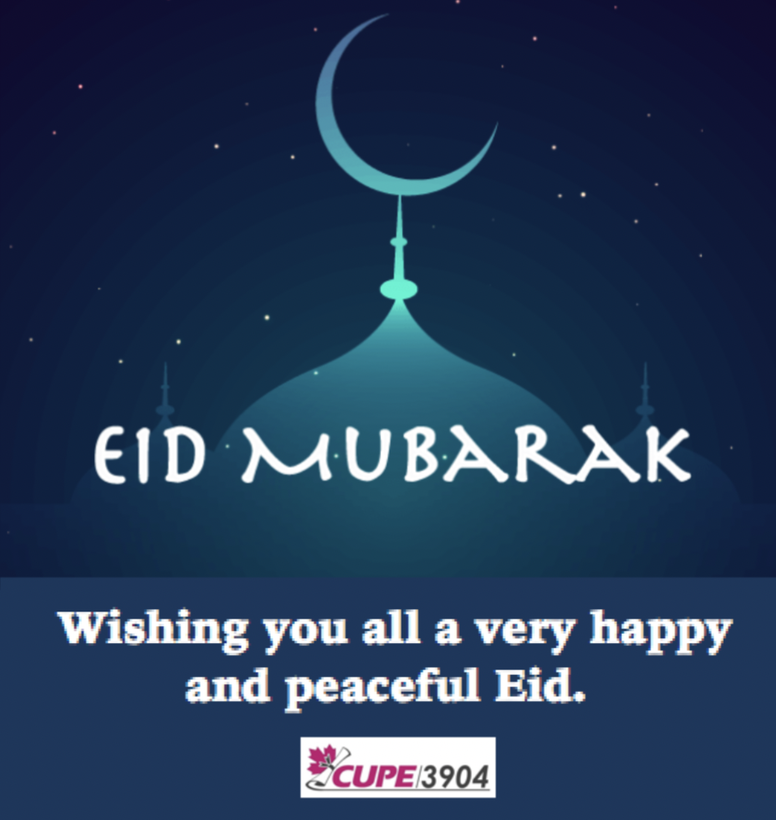 Eid al-Fitr is the festival marking the end of the fast of Ramadan.
Celebrations include Eid prayers, festive meals, social gatherings, charitable acts and gift-giving.

One especially warm and inclusive tradition is—after the morning's special prayers—to take an alternative route home from the one taken to the Mosque, with the idea of spreading joy and riches to the widest range of places and to the most people possible.
All celebrations serve as a way for the community to show their gratitude to Allah after fasting and reflecting during Ramadan.
Wishing all those who celebrate a blessed Eid!
In solidarity,
Kenn Scott
VP Campaigns and Equity pro tem